Idō Studio
Pilates Instructor Hub
Train with confidence!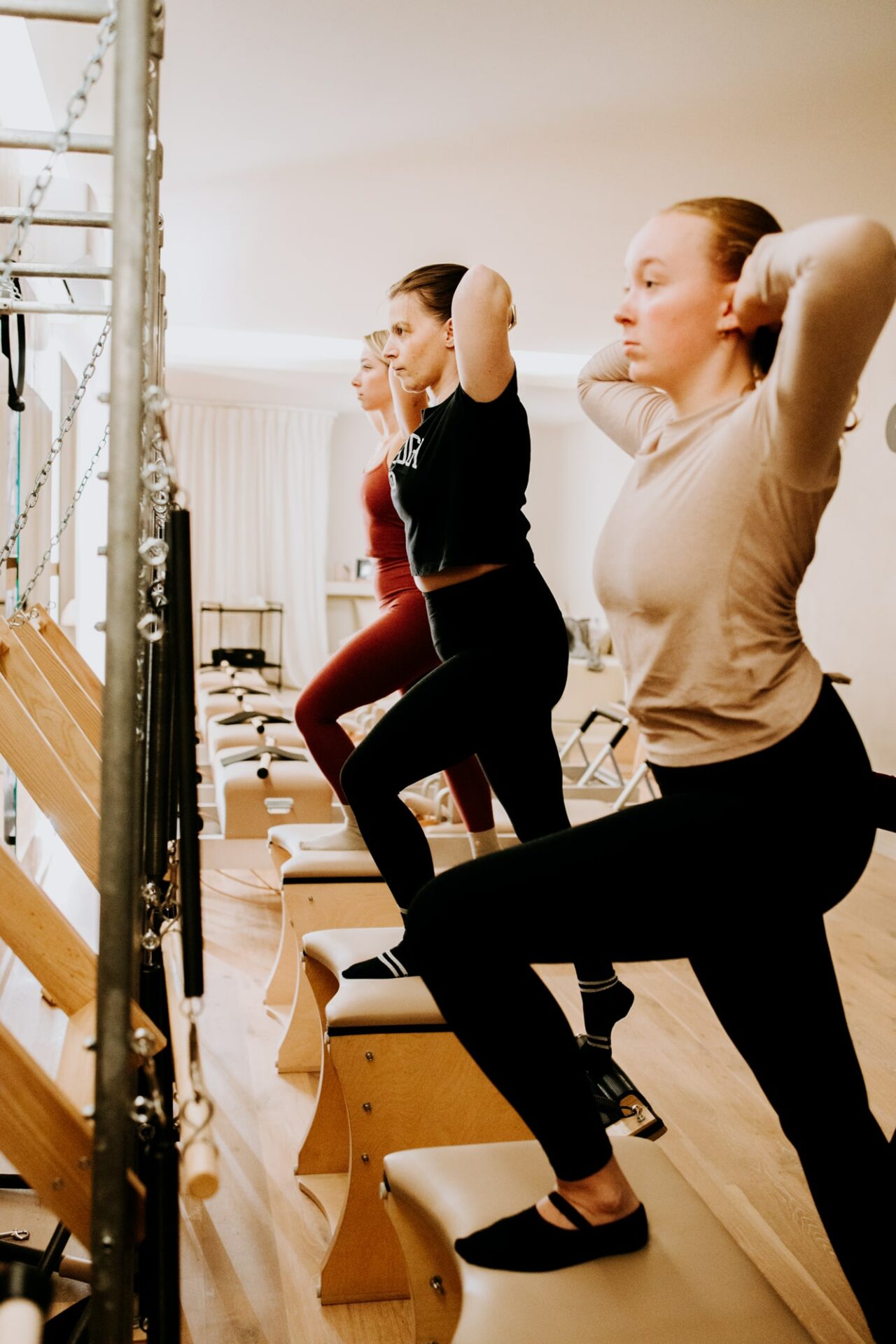 Why?
Trying to train yourself as a Pilates instructor is a struggle. You want to make sure you're getting the proper instruction, feedback, and motivation to take your training to the next level, but you're often forced to piece together what information you can get in small blocks of time, with limited access to help and understanding.
Picture having access to an experienced instructor who fully understands your training needs and is devoted to your growth and progress. Somebody who provides custom instruction and feedback?
My Pilates instructor training sessions can give you exactly that! With targeted instruction and individual attention, I'll provide you with the help you need to unlock your true potential.
Get the customized training and one-on-one attention you need to take your Pilates instructor journey to the next level! 
My philosophy
True to the pure work
I am very thankful for everything I've learned in not one, but two full-fledged certification programs!
My goal is to help you! I am driven to train instructors as you deserve a good work-out also! I can guide you in discovering the real classical method, and I will go the extra mile to motivate you!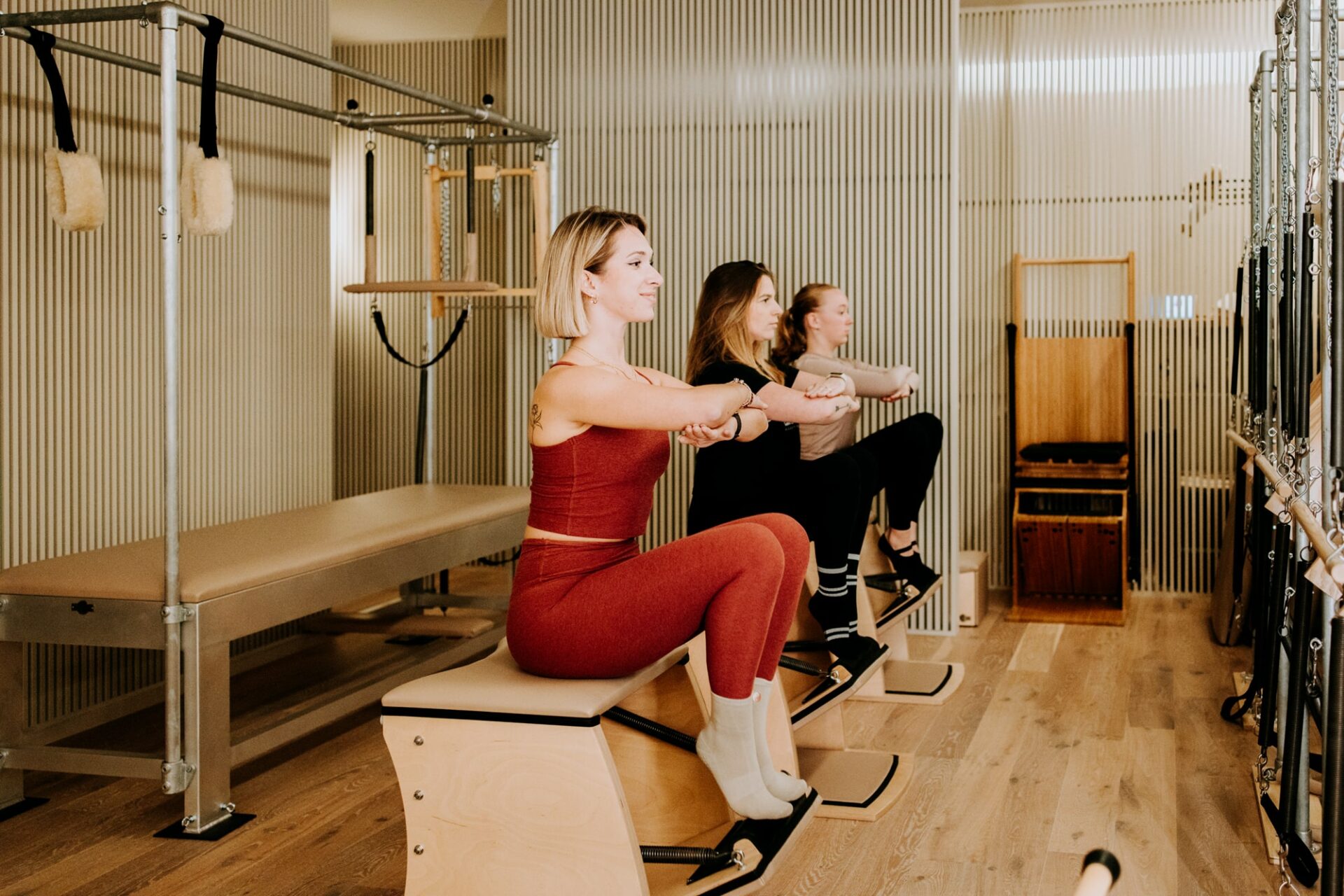 For who?
Are you a Pilates instructor looking to sharpen your skills, 
You want to keep up with your own training,
You long for someone to train you, who understands your needs,
You miss a good hands-on,
You want to advance your teaching,
You want to expose yourself to sections of the system that you would not otherwise have the opportunity to explore on your own,
But most of all, you want a good real work-out?
My pilates instructor sessions could be exactly what you need!
"Fijne herinneringen aan me-time! De conditie opbouwen om aan dat grote avontuur van bevallen te beginnen!"
"Wekelijks stoom aflaten zonder te forceren, heerlijk! Bewegen op maat van de buik"
"Heerlijke work-out tijdens mijn zwangerschap, deed zoveel deugd. De studio is prachtig en je bent even weg van de realiteit. Lien je bent echt goud waard."
 work with me
Instructor 
What do we offer you?
Instructor offer
Private session in studio: book a standard private session of 55 minutes and I will devote all my time and attention to you. 60, –

Online private session: book an online session and receive a sweaty workout from your own studio. 49, –

Instructor group training: if you prefer to train with two to max. five instructors for one or more hours, we can accommodate you. Depending on the number of instructors charge between 30,- to 50,- per hour.

Each session will adhere to the true classical method: reformer, mat, and at least one apparatus.

It is also possible to prolong your session with in-depth practice on an additional apparatus or a series of exercises.

Simply contact us and we'll arrange a session that matches your needs!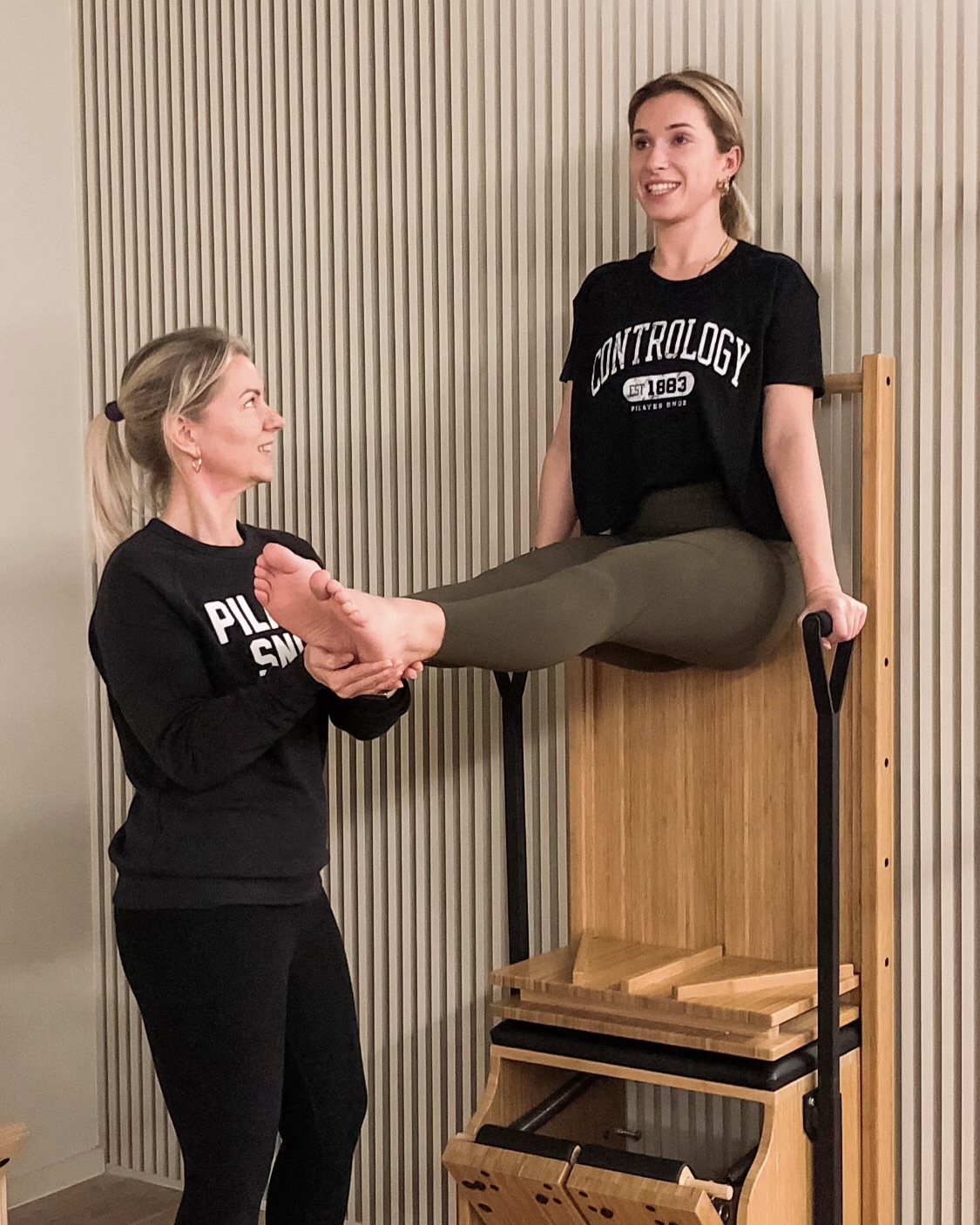 It was thirteen years ago that I discovered Pilates, like many other people I know, struggling with an ankle injury. I was fascinated by the equipment, believing that it would be able to help me regain my flexibility. But that wasn't all that it offered. Pilates provided me with a whole range of benefits; it made me stronger, it improved my posture and it allowed me to cope better with the stress that my job as a consultant in the pharma, biotech and medical device industry put me under.
After five years of mainly private but also group Pilates sessions, I decided in 2016 to enroll in my first full comprehensive teaching program, which was Peak Pilates. This was ideal for me as I could complete the course in levels, allowing me to take as much or as little time as I needed, and I could use it as the starting point for my teaching career. Since 2016, I've taught in several studios and, in 2019, I opened my own small boutique studio. This decision was driven by my desire to avoid commutes to other studios, but also by my hope of creating a space where people could learn the Pilates method and train as Joseph Pilates trained his students. 
My curiosity didn't stop there! After finishing the level 3 full comprehensive Peak Pilates curriculum, I was determined to explore the classical method of Pilates in its purest form. I found that there are dozens of ways to become a Pilates teacher, and a plethora of hybrid and fusion inspired Pilates techniques which are suitable for the fitness field.
But the only way to learn the original work created by Joseph Pilates was to enroll in a classical program which I found at the Real Pilates Teacher Training Program from Alycea Ungaro in New York. Mr. Pilates entrusted his unique body of work to Romana Kryzanowska, who then passed it on to Alycea Ungaro, before it was ultimately handed down to me through her teacher training program. Here, I learned every exercise again, each variation and type of equipment ever created by Joseph Pilates. Even more, I mastered an entire new skill set for training, challenging, and inspiring clients. After undergoing four weekend seminars, two weeks of training, and 600 hours of practical, observational, and academic study, I became certified in the classical system that was the life work of Joseph Pilates.
I am thankful for all the knowledge I've obtained through the full program, and I feel I can be a valuable addition to your Pilates life, not just as an instructor, but also as a student of the authentic Pilates system – since even teachers need teachers.
I have a teacher training certification but how do I know if this is fully comprehensive?
To be a comprehensive instructor, you need to learn to teach the full system to the body in front of you with all its equipment such as reformers, mats, large barrels, spine correctors, cadillacs, magic circles, arm weights and ped-o-pulls… Usually, it requires a minimum of 600 hours of course training, teaching, observation and exam. You can check if the teacher program you followed is PMA (Pilates Method Alliance) certified. Certain programs offer a step-wise approach to this certification, such as the Peak Pilates program. Though it is time and budget-friendly, you need to understand that the full certification can only be achieved by completing all the levels (including Level 3).
I do accept instructors in training and also those without a classical certification. However, all my classes will follow the classical Pilates repertoire, as learnt in my bridge certification with Alycea Ungaro and her team at The Real Pilates in NY. So, if you enroll in my classes you should be prepared for a classical Pilates session.
What can I expect from an instructor training session?
The goal of the instructor training is to provide a real good workout, something that often gets neglected when we teach so many hours in our studios. I follow the system as it was originally created by Joseph Pilates, reformer (part A), mat elements (part B) and a specific apparatus based on individual need (part C). During the session, I will assess which elements of the mat repertoire to emphasize and which apparatus to use. If you have any individual goals or a particular apparatus you'd like to work on, I'm happy to spent time on that. Remember, I'm not giving a formal teacher course, the main goal remains a comprehensive and productive workout!
How do I find the studio?
The studio is located in Belgium, Bree, Gerdingen –  Gerdingerpoort 22a. This is 90 km from Brussels (1h15 drive) and approximately the same distance from Dusseldorf airport. There is a public and free parking Gerdingerpoort Parking 8. From there you walk 30m and you are welcomed in our own home, just like Mr. Pilates did. Ring the bell and the door will open, the studio is minus 1. Please leave your shoes in the hall and bring your good vibes downstairs. welcome! 
What is the studio cancellation policy ?
Every session booked should be booked with the intention to train. We accept cancellations if made in time, as soon as possible but at least 24h before start. If cancelled later there is no reimbursement of the credit. If you cancel more than 3 time in one Month, even in time, one credit will be deducted from your card. 
I want to practice on just one apparatus, is that possible?
If you have any individual goals or a particular apparatus you'd like to work on, I'm happy to give some focus on this. Remember I'm not giving a formal teacher course, the main goal remains a comprehensive and productive workout.
What do I need in my studio for an on-line session?
You need at a minimum a reformer, preferable a classical type of reformer but we can also work with a contemporary brand. You need a mat and any other apparatus is optional. Before the session you will receive a zoom-link, please check in time if your zoom software is up to date as it can take some time to update software and precious time of your session will get lost.
How does it work if I want to train with a group of instructors?
Our studio can fit up to 5 instructors at once. Sessions are available to be booked for a minimum of two hours and a maximum of four, ideally on a Saturday afternoon. For the best experience, I'd like all instructors present to be roughly the same level of experience with the program, or with their practice in general. This way, more time can be dedicated to working out on the equipment and you can get a more intensive workout. For group instructor training, please contact me and we'll work-out a solution. 
I am still a student or did not yet finish a full comprehensive teaching course, can I follow the instructor training?
Yes you can. However, while it is possible to deepen the classical repertoire through my teaching, it is important to understand that there may be variations in the details or techniques of your current program. If your program is already considered to be classically comprehensive, then these variations will likely not be drastic. Rather than considering this an official training course, think of it more as an individual workout.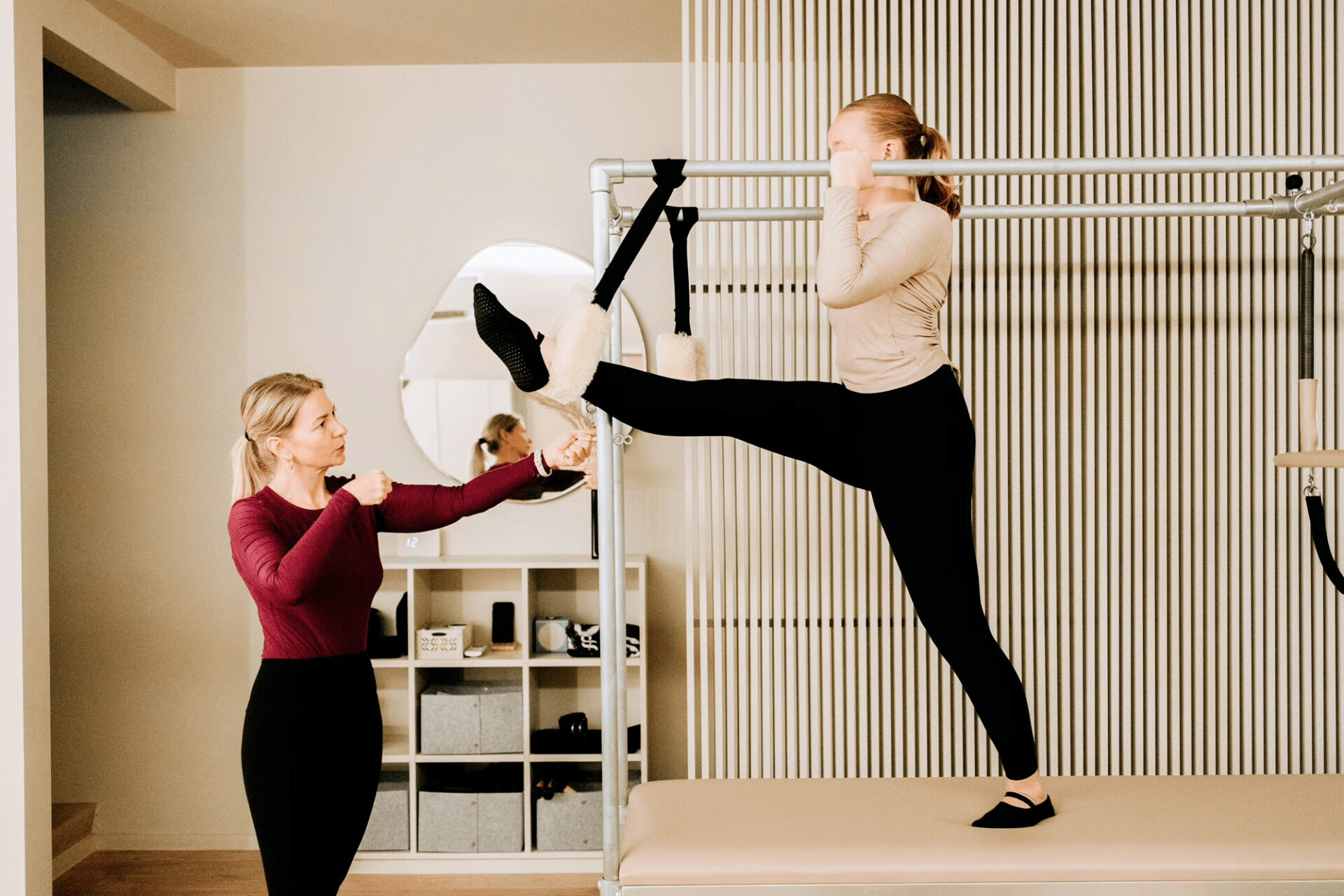 doubt no more!
Contact me!
For all your questions or inquiries